Jewelry website designs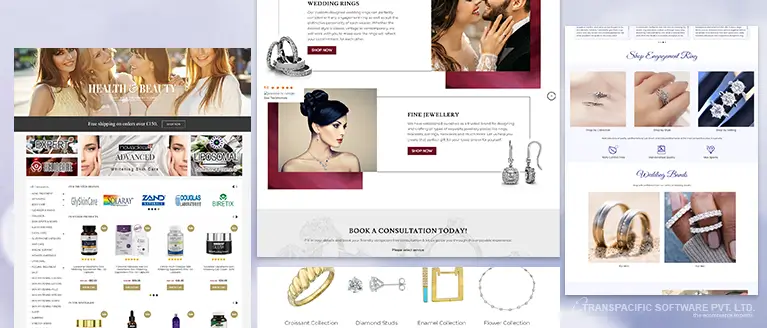 Diamond and Jewelry websites sell expensive merchandise. Visitors to your websites will buy high-priced rings and jewelry when they have full confidence and trust in the website.
Confidence comes with many factors including your Brand name, about us page, return policy, your physical showroom location, trust badges, and reviews, But the most important amongst them is the overall "look and feel" of the website.
Jewelry website needs high-class UI and UX making website design, one of the most crucial factors.
Here are some high-fidelity custom mockups developed by Transpacific Software. Note that these are just the mocks and not the working websites
Salient features of the design
Minimalistic designs
Optimum use of white space to declutter
Responsive layout for multiple devices
Bespoke design.
Mouse-over effects for interactivity
Trust building High-end looks.
Emphasis on Detailing