WooCommerce Ring Builder for Jewelry websites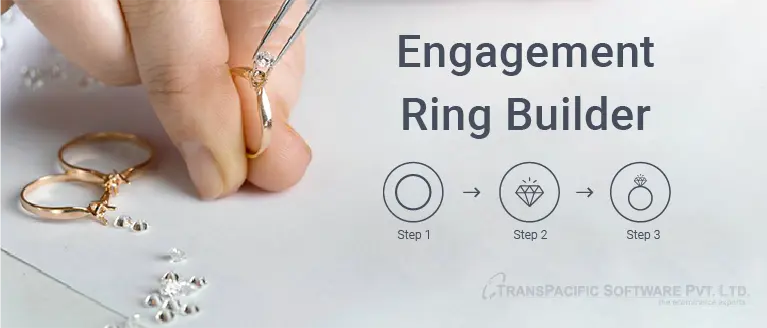 Engagement ring builder is one of the most sought-after features in a jewelry website for business. As per TransPacific Software's (TPS) study, as high as 50% of total sales in a jewelry website are through ring builder.
With the ring builder tool, a buyer can create her bespoke design with a mounting and diamond combination of her choice. This creates a unique and personalized diamond engagement ring.
TransPacific Software has created blazing-fast ring builders for Woocommerce-based jewelry websites.
Some of the salient features of the ring builders developed by TPS are:
The ring builder is simple, fast and have three step flow
A buyer can start by selecting a diamond and then setting, or vice versa.
The ring builder allows min-max and shape-size diamond restrictions. eg. Some settings will not go with certain shape rings. TPS WooCommerce ring builders allow these constraints to be added from the admin section of the website.
Provision to save and share final combinations of ring designs for later review by the buyer.
TPS WooCommerce ring builder can provide the option of selecting between natural, lab, and fancy diamonds.
Ring Engraving option in multiple fonts
A simple, clean interface with a "Help" section so a buyer creating the ring is never confused
An intelligent feature wherein a user can change a diamond or setting mid-way while creating the ring
Provision for adding VAT/Taxes
Multi-lingual and multi-currency (depending on the requirements)
Apart from the Ring Builder, TransPacific Software has also developed Earring Builders and Pendant Builders for WooCommerce.