SEO for Jewelry websites | A Case Study

Here is a detail case study on Search Engine Optimization,  for Bill's jewelry e-commerce website. By Prashant Telang, Founder Director of TransPacific Software Pvt. Ltd.
The case study enumerates how through an  integrated approach, results are achieved. It emphasizes that SEO is not a quick fix solution; Rather a comprehensive approach consisting of efficient coding, quality content , inbound marketing, social media management and Technical on-page  SEO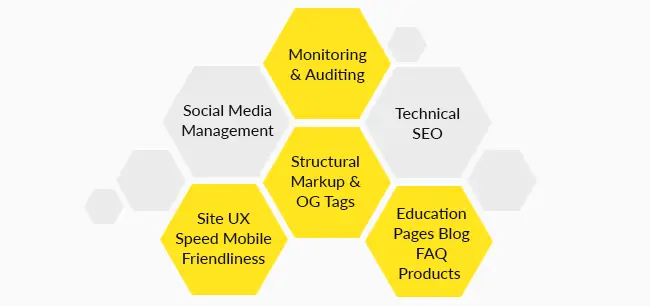 I was surprised when Bill from Ohio contacted us after a year. His email said, I have a jewelry e-commerce website but for last 6 months unable to sell a single piece of jewelry. What can be done?
Start Walking before running : Is your website worth it?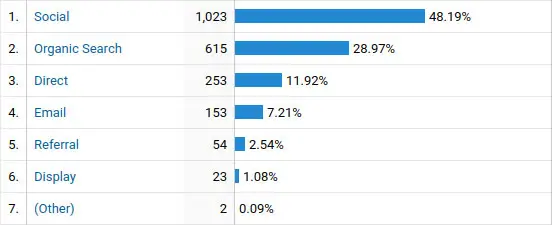 When our engineers looked at the website it was slow . Its design was distorted on iPad and we had a tough time making a test purchase. I checked with Bill again just to find that he is testing the website only on Desktop Chrome browser. He hardly cared to test it on other devices,
The next step was to ask Bill to provide us with FTP and Database details so we could download the code for auditing. 
When we downloaded the code we realized we are up against a mangled twisted code with tons of junk.  The entire coding was horrendous patchwork. We decided to embark on the journey through a quagmire of code and get it corrected.
After 17-18 days of hard work Transpacific's Engineers were able to clean up the code  and many of the bugs like currency conversion, responsiveness, browser compatibility etc were fixed. The website was now ready for further work.
Our end goal was to get some real sale from the website. So still a long way to go. Read on to see how finally we achieved it.
Most of the SEO firms have their writers do research on the web then rehash the articles/text run it through plagiarism checks if all ok proceed for Publishing. What they are essentially doing is round up content from already published articles and reproducing.I believe it's a lame attempt to trick Google algorithms.
Speed: Is your e-commerce website slow?
Even after code cleaning up; Bill's e-commerce website was slow.
A website speed and user experience can be tested throughfollowing tools
On all the tools the website was displaying red flag
We started with some basic optimization which included optimizing Image sizes, Bundling js /css , switching on Magento full page cache, pulling Jquery from CDN, switching on server gzip etc.
There was speed improvement but not as desired. We checked the server configuration and it was good ( a VPS with 8GB RAM from Inmotion Hosting)
The next step was to start working on advance speed tune-up which included switching on Magento query Profiler and analyse queries for optimization. , As the entire website was on HTTPs we activated http2 protocol . Hpp2protocol is much faster and efficient.
Trust: Can your website be trusted?
Jewelry and diamond websites have high-value items. A prospective buyer needs to have "trust" on your website.
Bill's website was on SSL but that was not enough ( TransPacific recommends Extended Validation (EV) SSL. .EV SSL adds a green address bar with company Name within URL which is a major trust factor.
In the Contact Section. Bill had provided a contact form. We recommended having landline numbers and physical store address with Google Map location.
Bill also had memberships of various local jewelry organizations. We suggested Bill to add the logos of these within the website footer. Not just the logo images, but a link which fetches Bill's membership details from these association websites (most of them have such a widget). Similarly, If you are an accredited member of list it as well.
To Further enhance trust levels we advised Bill to get following policies custom drafted (not just copied from some other websites and names swapped)
Return Policy
Detailed About us with photographs of Founders and key staff members
Money-Back Guarantee
Visit Our Showroom
Shipping Tracking
Packaging
Shipping carrier and insurance
Product Reviews which are genuine and sourced from third-party review websites like TrustPilot. However, these were not available in Bill's case as the website had not yet sold a single item.
Remember: buyer validates all these trust clues before buying anything. It's a part of building trust Pipeline with buyer
Merchandise: Is your e-store stocked with lots of inventory?
If you don't have a great merchandise to sell, what is the use of a great-looking website.
You need to fill your website with lots of inventory. Bill had only 40-50 pieces of jewelry with only one product image. For a visitor to convert to a buyer you need at least 3 images of the jewelry from 3 different angles. In addition, we strongly recommend interactive videos or 360-degree spinning images. Compiling these media assets is expensive and time-consuming but worth an effort.
Onsite Technical SEO
It took about 2 months to have basics corrected on Bill's e-commerce store. Now It had a clean code, the site was fast with Good quality content and video. Now comes the technical SEO. Technical SEO, in short, is preparing your site for Google Bot by adding correct Meta tags including Title, user-friendly URLs, H1/H2/Bold text content, alt text for images, page canonical, Site Map and so on.
Technical SEO is a double-edged sword. If you do it wrong, Google may dump your site for spamming.
Doing wrong SEO means: stuffing it with keywords, unnatural keyword addition, shallow uninformative  text, text pulled out from other websites, and so on.
My strict instructions to our content writers are "Don't use Google or internet to do your research" instead do subject research through print media, news and most importantly the Client interviews. This ensures that we create fresh content. Most of the SEO firms have their writers do research on the web then rehash the articles/text run it through plagiarism checks if all ok proceed for publishing. What they are essentially doing is round up content from already published articles and reproducing. 
So we asked Bill to arrange for WhatsApp calls with him and his senior staff, which Bill agreed to.
We had to start with Bill's interviews with our SEO specialists who identified the Technical terms in the industry, his geographical region of business and prepared a detailed client persona. Than we came up with a detailed content publishing calendar for next 6 months,
It took almost another month for TransPacific's SEO experts to embed Bill's website with the correct metadata. We then did an automated audit of Bill's site on SEMrush to identify and correct any issues/errors.
Have you added a structured data markup schema?
Adding structured data markup schema helps search engines to understand the content.for example, the difference between a computer Chip and a Potato chip. Bill had no idea what we were talking about. Rather he was intimidated by the jargons. No need to get worried. There are good free schema markup extensions available for Magento (as well as all popular e-commerce frameworks). Extensions allow you to add markup data eg. Microdata, Jason-LD etc. As its too technical to explain check with your developers for more details.
Blog: Are you posting regularly with original content …
Bill had integrated Blog within his Magento 2 (there is an extension available for the same from MagePlaza) but the last blog published was 3 months back. That too was a generic topic like What are 4C's in a diamond.? It seems his staff had compiled the info from the web and created an 800 words blog. Such kind of generic write-ups hardly have any SEO juice; probably It will do some harm than good.
The blog should be like your "professional diary " You should pen your day to day experiences and knowledge which will help your buyers. For example: If you had a buyer who wanted to know " What are the Blood Diamonds and how to avoid buying these"
You may post a blog based on your knowledge and experience (avoid pulling info from the net) Google Algorithms give powerful positive signals to the deep original content.
Keep blogging and have at least one blog in two weeks
Blog post should be original, informative and an ongoing effort
In Bill's case, he expressed his inability to keep blogging. So TransPacific Software's (TPS) specialist writers decided to take over. TransPacific writers create blogs through client interviews and first-hand research through News and print media. It takes time but worth an effort
Social Media: Keep Buzzing
Bill had half-a-dozen social media accounts for Business including. Facebook, Twitter, Instagram, Google Plus, Pinterest, Linkedin, YouTube all linked to his website. But Bill had not updated them for weeks.
Don't open a Social Media business account unless you can keep it up-to-date. I would suggest you go for only 2 or 3 social media accounts and keep updating them regularly with industry news, product updates and offers. For jewellery, Industry Go for only FaceBook, Instagram and any other of your choice maybe Twitter. (Totalling not more than 3) But that's it. Keep it buzzing frequently.
Additional Tip: Geographics
Bill was based in Cleveland Ohio and his brick and mortar showroom was visited by buyers from all over the state including Columbus and Cincinnati. We suggested Bill have these key geographical areas prominently mentioned on the website.
It always helps with Local SEO. Jewellery e-commerce is highly competitive however there is a market for all. Dominating in a particular geographical region within Google search is important.
Finally, 4 months of hard work paid off. Bill's jewellery website is in the pink of its health. It's on the Google and Bings first page for some prominent keywords when user search from Midwest USA resulting in Bill getting some conversion and leads.
Currently, we have wired Bills website with Google Analytics, webmaster tool for actively monitoring the trends and keep making changes as required.
Any Queries ?: Contact US Or email us at [email protected]
ALSO VISIT