If your eCommerce website is not giving you required conversion rate audit your website with these simple web tools.
Tools are culled out by TransPacific Software's Expert developers for non-technical e-commerce website owners.
Scan your websites with these tools and send the report to your developers for corrective action.
Page Speed
To check how many Javascript and CSS files are on your website and if any are blocking page rendering.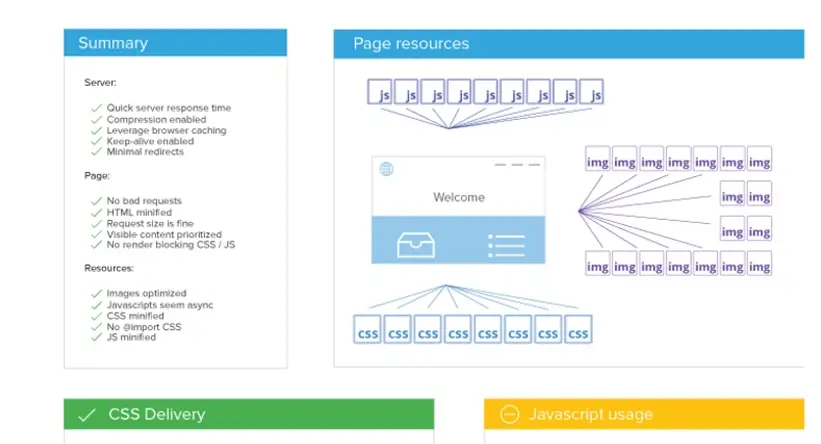 A simple tool which picks up the page speed issues including identifying page render blocking CSS and Js , image optimisation , and so on
The tool is excellent for diagnosing and correcting problems to speed up your website Take the report generated through the site and prevail upon your developer to improve it
SeoOptimer
For checking meta tags and SEO related parameters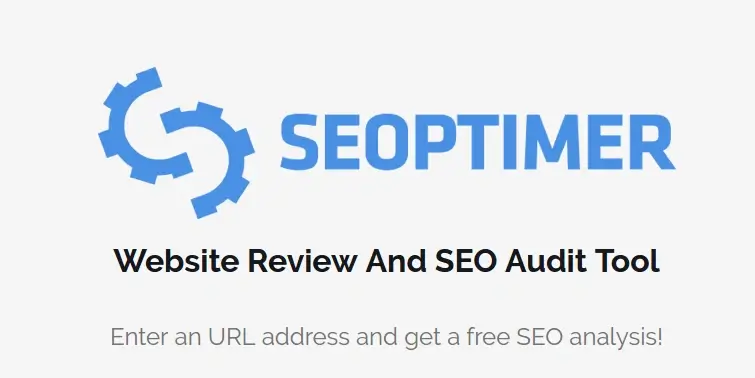 Excellent tool for on-page SEO Auditing . Install the Chrome or Firefox extension of Seooptimer and run them through your websites . Page by Page to get simple actionable inputs of your website's Meta tags , Text to HTML ratio, image attributes , Number of backlinks etc.
Blisk.io
To check your website on various devices for responsive design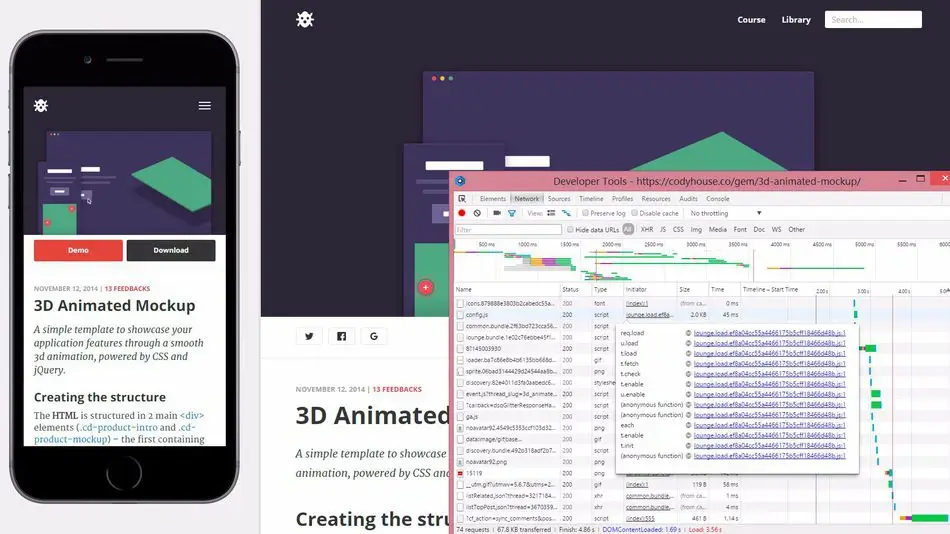 Blisk is a browser made for developers. However, easy enough to be used by anyone for checking the responsiveness of the site. Blisk browser gives you Desktop as well as the responsive view of your website simulated for numerous devices including Android Phones , iPhone , Tabs etc.
Statcounter
To analyse visitor traffic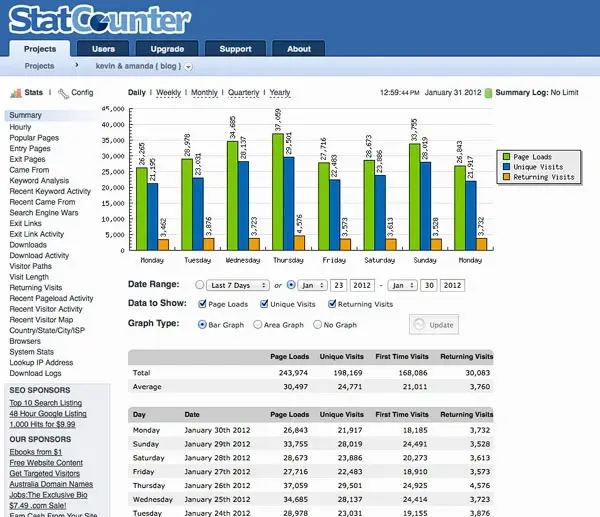 A sort of simpler version of Google Analytics for those who get overwhelmed with Google Analytics data crunching. StatCounter gives you website stats on some critical parameters such as recently visited pages , income traffic , popular pages , traffic distributed by country state city and many more. Its unique feature is its simplicity
Xenu
To check if there are any broken links
http://home.snafu.de/tilman/xenulink.html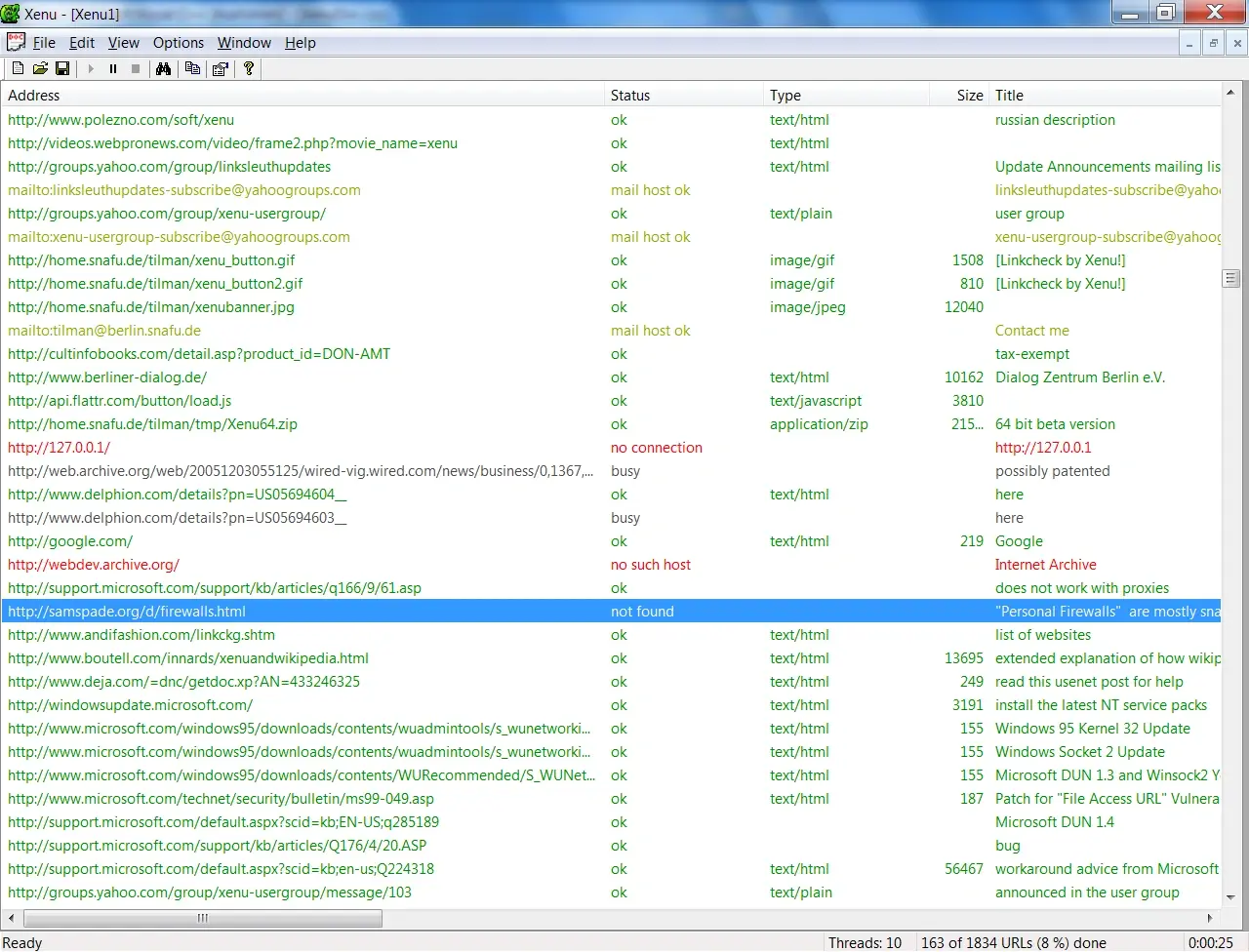 You will never realise how many 404 (page not found) may be there. Xenu is a fast free tool to identify broken links. Ideally your site should not have even a single 404 link. Run the Xenu and you will realise how many hidden 404 (page not found links show up)
MouseStats
Study user interaction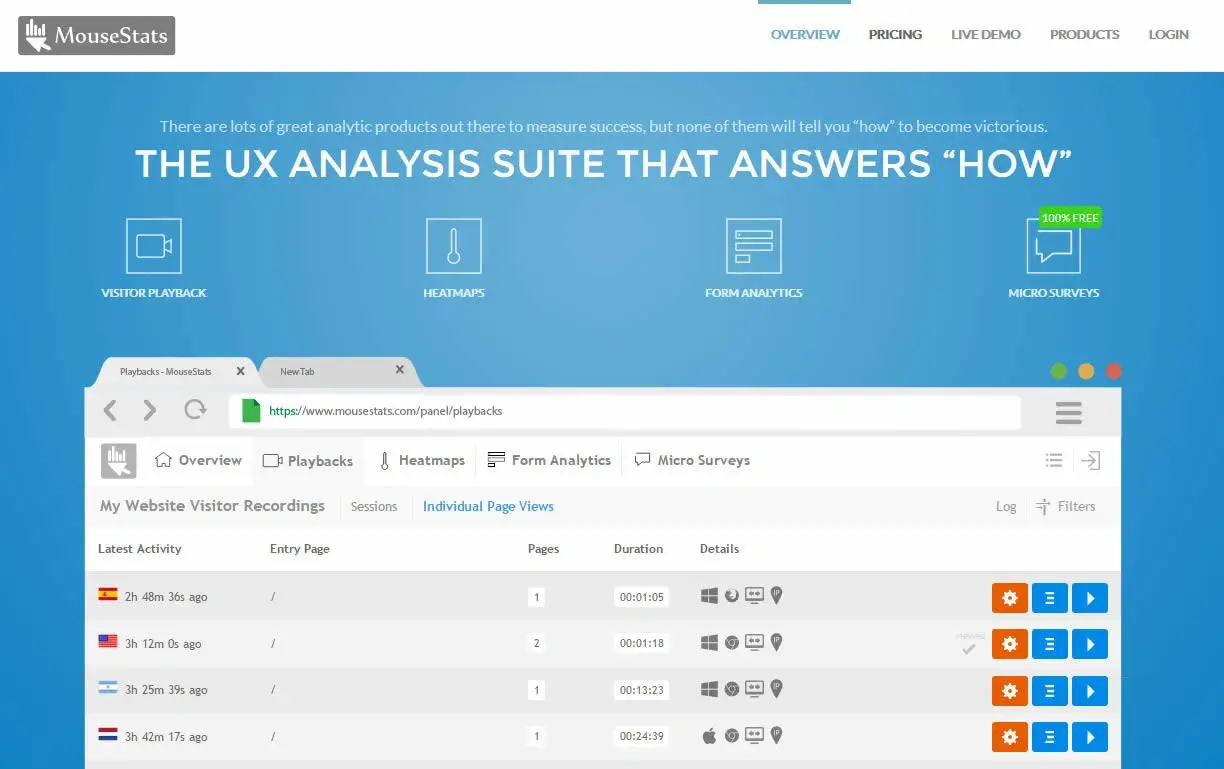 Capture user's screen by screen activities with MouseStats. MouseStats enable you to record visitor's sessions and interactions with website. It's like putting a video camera on visitor's screen. Also get valuable info through heatmaps . Heatmaps will give you info on where and how the website visitor is clicking.
However to enable MouseStats you need to create an account and embed a code snippet within your website. The initial 100 recordings tier is free
GZip Checker
Enabling Gzip on server will considerably speed-up your website
http://checkgzipcompression.com/

All modern browsers are capable of unzipping the content on receiving zipped files from the server. Many web developers simply forget to switch on the gzip from apache or Cpanel.To check if Gzip in enabled or not use this tool.
IntoDNS
Scan your DNS records for errors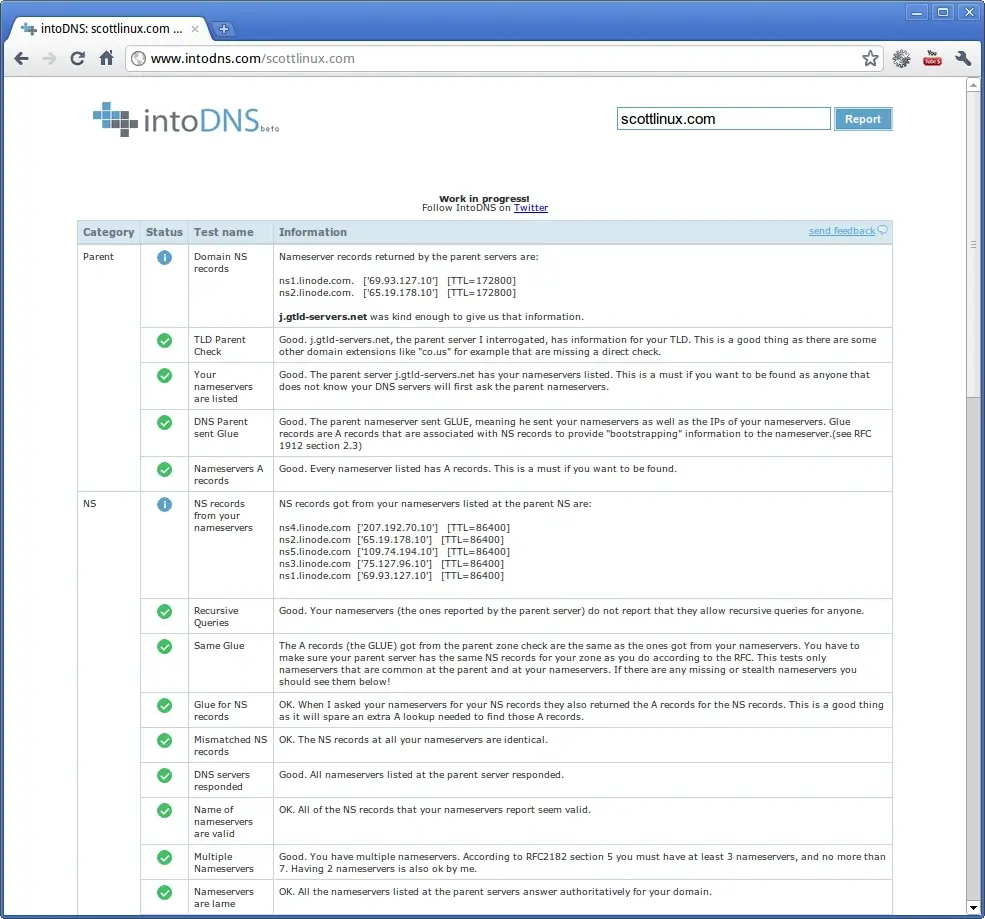 If you type your site's URL and it's taking considerable time to resolve or e-mails sent from your website domain regularly land up in spam folders of receivers. The problem could be in your domainsDNS records. Always get DNS records checked.
IntoDNS checks the health and configuration and provides DNS report and mail servers report. It also provides suggestions to fix and improve them.
If you find problems talk to your developer and hosting provider.
For questions and info contact : [email protected]