Woocommerce WordPress websites for jewellers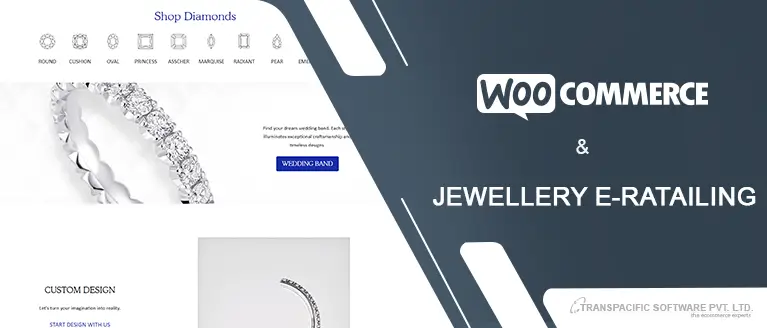 During the Pandemic, we received many inquiries from traditional brick and Mortal jewelers to get them online. Quickly and efficiently: The solution: Woocommerce WordPress-based e-commerce website.
Advantages of Woocommerce based Jewelry websites
1) Woocommerce powers as many as 25% of word's eCommerce websites
2) it's easy to learn admin management. Unlike Magento or Shopify, its backend admin is simple and scalable with hundreds of freely available plugins.
3) Woocommerce-WordPress is supported by  hundreds of ready-to-use free plugins to extend functionalities including SEO, Marketing , Security, CRM, and so on
4) it does not require a heavy-duty expensive server. A low-cost VPS server works well reducing its "cost of ownership"
5) Woocommerce - WordPress is SEO friendly. With  advanced third-party Plugins, admin can quickly ramp up its on-page SEO capabilities
6) Almost unlimited free and paid themes are available for creating UI and UX of your choice
Now the challenging part
For a typical eCommerce website; Woocommerce works like a charm; any regular web development company can build it.
But for diamond jewellery eCommerce website with features like integrating diamonds from supplier's API or Rapnet, IDEXonline , Polygon is challenging, Further adding to it features like a three-step build a ring or build a pendant or build an earring requires a lot of coding experience TransPacific Software has developed modules which on integration with Woocommerce can handle this efficiently
Here are some examples of live websites developed by TPS on Woocommerce
The latest cutting edge feature TPS is working on is using WP's GraphQL libraries to create a search engine for diamonds that will pull out diamonds from a million loose diamond stock in a fraction of a second. 
Off late we are also receiving many inquiries wherein jewellery website owners would like to migrate their existing Magento website to Woocommerce for simplicity and reducing the Cost of Ownership. There is no ready to use migration tool . It can be done by carefully reconstructing the website on Woocommerce and migrating the data with images to Woocommerce DB
Woocommerce has multilingual capabilities with multilingual SEO . TransPacific Software has so far developed jewellery websites in English, German, Italian, French, Arabic and Chinese (Mandarin, Simplified Chinese)
Most of the popular payment gateway have ready extensions for WP including stripe, Authorize.net , Paypal, Squarepayment and so on.
Contact us to develop or migrate your existing site to Woocommerce. We are the specialists in Jewelry eCommerce