TransPacific Software recently created a complex color stone website for a New York based color stone dealer. www.stonemangems.com
Creating a Color Gemstone search engine for an e-store is complex. Unlike diamonds ; Color stones have numerous categories and attributes.
Color Gemstone Search attributes
Stone Material: Agate, Ruby..
Filter By color: multiple color and sheds like red, blue
Stone Type: Lab created, Untreated , imitation
Shape: round, square..
Further they come under two broad sections Calibrated, single stones
Certification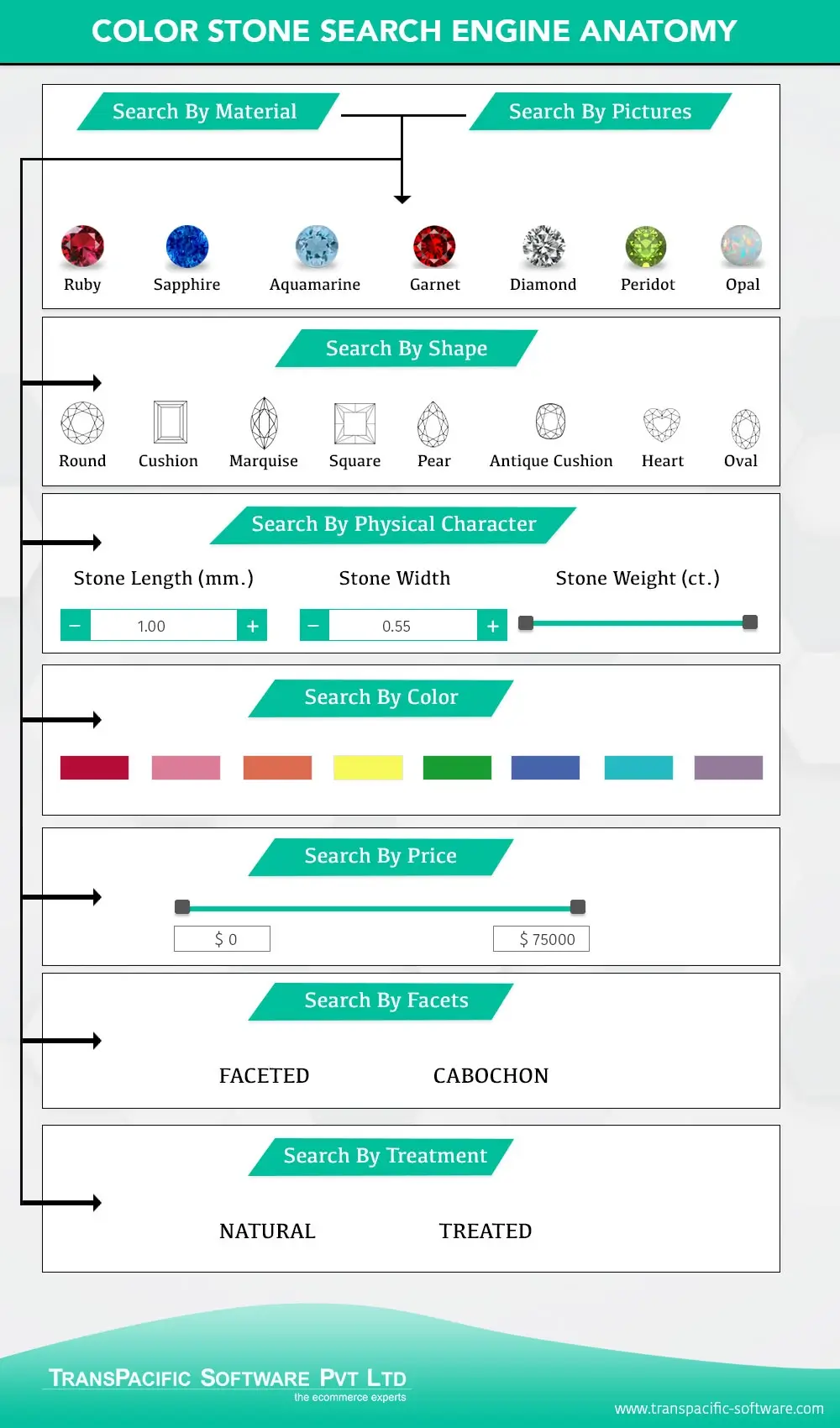 Apart from having above mentioned search criterion; there needs to be additional filters to narrow down the results which include search by length , width and weight
Querying the database with so many variables and filters becomes complex task.
The first pre-requisite in developing a good color gemstone search engine is have well formatted data correctly distributed in categories and having all its attributes defined.
TransPacific has developed considerable expertise in developing these complex search interfaces on Magento, Opencart and Prestashop.
Talk to us for More details